June 22, 2021 - The Joys of Working As a Foreclosure Defense Lawyer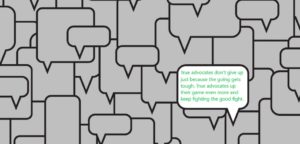 I have been working full-time as a foreclosure defense lawyer since January 2013 and what a journey it has been.
We have had the privilege to save hundreds of homes so far in our practice. What a joy that is. While the daily grind of the practice surely can be stressful, the joy of saving a family's home makes it all worthwhile.
I remember back when I was applying for law school, the law schools wanted a personal statement from me on why I wanted to be a lawyer. I remember writing that I wanted to be a lawyer because it would give me a real opportunity to make a difference in the lives of people needing help.
I am so grateful that the doors of opportunity opened so that I can work every day to fulfill that promise I made years ago.
Just yesterday we were able to save another client's home after he fought the bank for many years. How grateful I am to be of service and save this nice man's home.
On the hard days, it can be easy to start to give up hope. But true advocates don't give up just because the going gets tough. True advocates up their game even more and keep fighting the good fight.
We all have something we are passionate about, even if some of us don't realize it at the moment. I can honestly say that I have the same passion for fighting for our consumers as I did on Day 1. This passion keeps me going through the tough times.
It is my hope that newly admitted young lawyers will strongly consider practicing consumer law. We will desperately need an army of talented consumer advocates to protect the rights of our citizens.
This is our new website and it's still a bit of a work in progress. I hope that this blog will give some glimpse into who I am not just as a consumer advocate, but as the imperfect human being that I am. At this point, I think we are all bored with the stuffy lawyer photos. At our firm, we like to do things differently and this blog will be different too.
So check in from time to time and see what we have to say. I hope you too will find your passion and put it out into the world.
 Best Regards,
Ryan C. Torrens
Consumer litigation attorney
June 18, 2021 - Using Your Arbitration Right To Your Benefit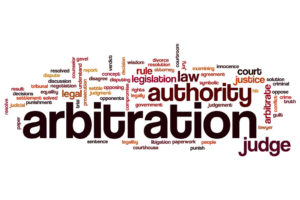 Much has been written about the negative impact of forced arbitration and how the arbitration system is essentially blocking our consumers from access to courts. In big cases, large corporations like arbitration because it gets the case away from a jury.
But how about smaller cases? Let's say you get sued by your credit card company for defaulting on your credit card. The credit card company or debt collector sues you in county court for breach of contract. What if the credit card agreement has an arbitration clause? Could you request the court order the case to arbitration? If so, why would you want to do that?
If you are sued by a credit card company and you get a copy of your credit card agreement and it contains an arbitration clause, then yes you can file a Motion to Compel Arbitration. I have noticed in recent years that many of the credit card agreements not only have an arbitration clause, but the clause will say that the credit card company has to advance all of the arbitrator's fees (which can be pretty steep!). If the judge grants your motion, the case will be sent to arbitration and the judge may even order the credit card company to advance all of the arbitration fees.
Oftentimes, in smaller cases, you will get a favorable settlement or sometimes even a dismissal of the case if arbitration is ordered. This is because the credit card company's claim against you is not large enough to justify paying so much money in arbitration fees. So, sometimes by seeking arbitration, you are not only exercising your legal right under a contract but also making a strategic decision which may ultimately benefit your case.
Just something to keep in mind.
Best Regards,
Ryan C. Torrens
Consumer litigation attorney
June 14, 2021 - Where To Go For Rent Assistance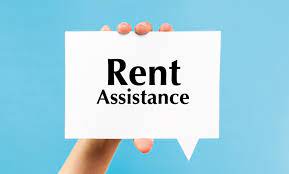 Federal funds have been allocated to provide rent assistance to struggling tenants. The program is called the Emergency Rental Assistance Program.
CLICK HERE
to visit its homepage. If you are below 80 percent of the area median income or have had zero income for the last 90 days preceding your application, you may qualify for direct rent assistance. The site has an online application portal where you can apply for assistance online.
The eviction moratorium is currently scheduled to expire at the end of this month, meaning landlords will be able to move forward with eviction proceedings. If you are behind on your rent, I would suggest applying for assistance as soon as possible.
CLICK HERE for another helpful resource from the Consumer Financial Protection Bureau ("CFPB") on your rights as a tenant and steps you can take to protect yourself from unscrupulous actions by your landlord.
I hope this information has been helpful. Always remember that you have rights too and you shouldn't hesitate to invoke those rights.
Best Regards,
Ryan Torrens
Consumer litigation attorney