Good Afternoon!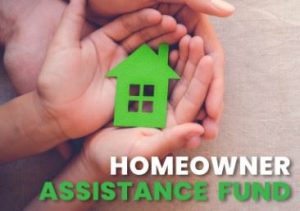 I hope this newsletter finds you doing well. For today's newsletter, I want to let everyone know about the new Florida Homeowner Assistance Fund that was recently created.
Established through the American Rescue Plan Act of 2021, the fund is providing $676,102,379.00 in home mortgage and utility assistance to Floridians impacted by the COVID-19 pandemic.
If you have been financially impacted by the pandemic and you have been struggling to keep up with your home mortgage, utilities, or both, you may be eligible for assistance through the fund. To be eligible, you must:
Be a Florida homeowner requesting assistance for your primary residence;
Have experienced a financial hardship that occurred or continued after January 21, 2020; and
You have income that is less than or equal to 150% of the Area Median Income or 100 % of the median income of the United States, whichever is greater.
CLICK HERE to register and apply online.
CLICK HERE to review frequently asked questions (FAQs) posted by the program.
Please share this information with anyone you know who may be eligible!
I hope this information has been helpful! Have a great Sunday!
Until next time,
Ryan C. Torrens, Esq.
Consumer Advocate