Good Evening!
Happy Father's Day to all the Dads out there! This week, I will focus on "homeowner benefit agreements" and the potential consequences of signing these agreements.
I had never even heard of a "homeowner benefit agreement" until just the other day when this was brought to my attention.
Here's how it works: a real estate company offers to pay you money in exchange for signing the homeowner benefit agreement. The agreement states that the company has the exclusive right to list your property as long as you decide to sell within the next 40 years!
Let's say you decide to sell your home but your preferred realtor is not with the company you signed the benefit agreement with. What happens then?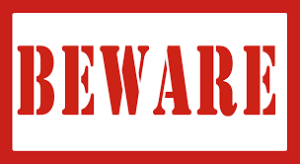 The real estate company can sue you and, in fact, many such lawsuits are already being filed against Florida homeowners. CLICK HERE to see just one such lawsuit filed in the County Court for Hillsborough County, Florida.
Under many of these benefit agreements, if you try to sell your home through another brokerage, you will be liable to the company for 3 percent of the fair market value of your property, as determined by the company. As you can see in the example I have included above, the homeowner was paid $510 for signing the agreement and is now being sued for $6,750, in addition to interest, attorney's fees, and costs.
In addition, the company has the right to record a "memorandum" of the agreement in the official records of the county where your property is. The company contends that this memorandum operates as a lien against your property, so it could prevent you from selling your property if you are using a real estate agent not associated with the company.
The purpose of this newsletter is not to express my personal opinion on whether these agreements should be declared enforceable or not. That is for the courts to decide.
The purpose here is simply to remind everyone of the critical importance of very carefully reviewing any legal agreements pertaining to your home. Do not allow yourself to be rushed. You have the right to review any legal agreements with counsel of your choice. As you can see, the consequences can be serious!
I hope this information has been helpful! Have a great evening!
Until next time,
Ryan C. Torrens, Esq.
Consumer Advocate