Good Morning!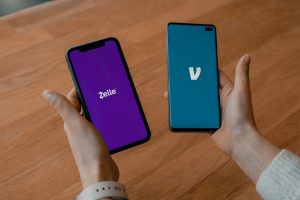 I hope this newsletter finds you doing well. In today's newsletter, I will discuss peer-to-peer payment app fraud and will provide some useful resources to protect yourself from this type of fraud.
On March 6, the New York Times wrote an excellent article about how fraud is flourishing on payment apps like Zelle and how the banks do not want to cover losses due to this fraud, contending that they are not required to because the user "authorized" the payment to be sent, even though the user did not authorize the payment to be sent to a scam artist.
As the article states, "The Zelle network is operated by Early Warning Services, a company created and owned by seven banks: Bank of America, Capital One, JPMorgan Chase, PNC, Truist, U.S. Bak, and Wells Fargo."
The article profiles the stories of consumers like Justin Faunce, who lost $500 after he was scammed on Zelle by a scammer pretending to be a Wells Fargo official.
In his case, the scam artist had been able to link his own account to Faunce's Zelle account. The scammer then called Faunce and advised that someone was trying to steal his Zelle money and advised that he needed to reverse his transaction and send the money back to himself. When he did so, the money went into the scammer's bank account.
After bringing the issue to the bank's attention, Wells Fargo wrote Faunce a letter stating its position that the transaction was not fraudulent because Faunce "authorized" the transaction. Wells Fargo refused to cover the loss despite being an owner of the company.
CLICK HERE to read the March 6 New York Times article.
Apps like Zelle can be a convenient way to transfer money to others but make sure you are taking the right steps to protect yourself and your money from fraudsters, especially since the banks have not been covering losses on peer-to-peer payment apps like Zelle.
CLICK HERE for a link to a tip sheet from the Federal Trade Commission on protecting yourself while using peer-to-peer payment apps.
CLICK HERE for a tip sheet from Zelle on making safe payments using the Zelle app.
Hopefully, federal regulations will be updated to make it clear that the banks are required to make payment app fraud victims whole, but for now I wanted to do my part and share these resources so you can protect yourself and your hard-earned money. Please share with family and friends!
Happy Friday everyone! Have a great weekend!
Until next time,
Ryan C. Torrens, Esq.
Consumer Advocate