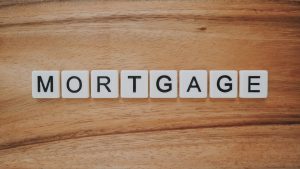 Good Morning!
I hope this newsletter finds you doing well. This week, I will focus on your right, under Florida law, to a satisfaction of mortgage within 60 calendar days after paying off your mortgage.
When you pay off your mortgage, your lender is required to record, in the official records of your county, a legal document called a satisfaction of mortgage. This is usually a simple, short document stating that your mortgage is satisfied.
In our law practice, there have been times when we have had to sue a lender to compel the recording of the satisfaction of mortgage because we could not get the lender to process the satisfaction even though the client had paid off the mortgage. Not having the satisfaction recorded can create headaches for you down the road.
Let's say you try to sell your property one day. Well, if the satisfaction is not recorded yet, the title company is going to require that a satisfaction be recorded before the closing can be completed.
Also, if you decided to take out a future loan against your home, such as a line of credit, the lender will require the satisfaction be recorded before issuing the new loan to you.
Also keep in mind that plenty of mortgage companies go out of business and, needless to say, it's hard to get a satisfaction from a company that is no longer in business.
The good news is that Florida law provides you with a legal mechanism to get your satisfaction recorded if you have a disorganized or hardheaded lender who has refused to do so.
Florida Statute 701.04(2) states: "Within 60 days after the date of receipt of the full payment of the mortgage, lien, or judgment, the person required to acknowledge satisfaction of the mortgage, lien, or judgment shall send or cause to be sent the recorded satisfaction to the person who has made the full payment. In the case of a civil action arising out of this section, the prevailing party is entitled to attorney's fees and costs."
As you can see, not only does this law mandate your lender to record the satisfaction of mortgage within 60 days, but if they do not, you can sue your lender and recover your reasonable attorney's fees and costs.
You fulfilled your obligation by paying off your mortgage. Make sure your lender fulfills its obligation too.
Have a great Sunday!
Until next time,
Ryan C. Torrens, Esq.
Consumer Advocate