Sometimes the practice of law can get so busy that it can be healthy to step back for a moment and reflect on what it is that you are doing after all. Recently, I have been putting some thought into the role of the lawyer and what my responsibility is as an advocate.
Particularly as a trial lawyer, it is easy to become anxious about how the Court may rule. Note: the trials I handle are typically decided by a judge rather than a jury.
Constantly thinking about what the decision on your case may be does not serve much purpose other than to cause anxiety and distract the advocate from the important work of presenting the best case possible.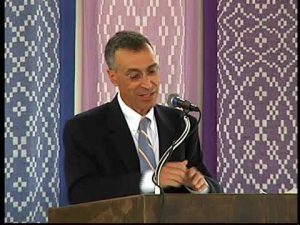 I recently watched an interview from years ago with Seth Waxman, former Solicitor General of the United States and a very well-respected lawyer. He was being interviewed before giving a speech at the Justice Robert H. Jackson Center.
In this interview, Mr. Waxman describes the role of the lawyer as doing your best possible job on every case and resting confident – before you get a decision – that you have done the best job you can and left no stones unturned. The decision on the case is up to the judge or jury. That's their job.
I agree with Mr. Waxman. The lawyer may have some influence over the decision by making persuasive arguments and making a compelling presentation of the evidence but otherwise the lawyer has no control over the decision.
This way of thinking about the role of the lawyer can make for a less anxious way to practice law. This way, rather than being anxious about the future decision, the lawyer can just focus on the process. The lawyer can keep focusing on the task in front of him or her until the case is submitted to the trier of fact, whether that be judge or jury. At that point, the lawyer's job is done. In my humble opinion, this is the role of the lawyer.
Best Regards,
Ryan C. Torrens
Consumer Advocate