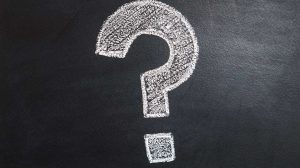 Good Evening!
I hope this newsletter finds you doing well. This week, I will discuss your right to know who owns your mortgage and how to get this important information.
Unfortunately, it is commonplace for mortgages to be sold numerous times throughout the life of the loan. Your mortgage might have even been sold to a company you have never heard of!
It can be unnerving to receive a letter in the mail from a mortgage company you have never heard of and this company is saying you should send your mortgage payments to them going forward!  
Here's the good news: federal law provides a very simple way to find out who owns your mortgage. Here's what you do:
Pull up the mortgage company's website (or call them) and find the address to use for written information requests sent under the Real Estate Settlement Procedures Act ("RESPA"). Most mortgage companies will have a designated address for this purpose. Make sure you use the correct address or your request for information could be invalid. 
Once you get the address, you want to type up a simple letter which includes your name, loan number, and property address. Make sure to note that the letter is a request for information pursuant to the Real Estate Settlement Procedures Act. You should also be sure to state that you are requesting the name, address, and phone number for the owner of your mortgage. A sample request for information can be found HERE.
Save a copy of your letter for your records and send the letter by certified mail, return receipt requested. Under federal law, starting on the date the mortgage company receives your letter, they only have 10 business days to write back and let you know who owns your mortgage loan. See 12 C.F.R. 1024.36.
If the mortgage company ignores you or refuses to comply with your request, you may be able to bring a lawsuit against the mortgage company, which could entitle you to damages, attorney's fees, and costs. You have rights! Use them!
Have a great evening!
Until next time,
Ryan C. Torrens, Esq.
Consumer Advocate