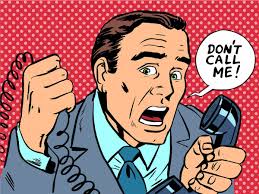 Good Afternoon!
I hope this newsletter finds you doing well. This week, I will discuss an important new Florida law on the books designed to protect our consumers from harassing solicitation calls.
On July 1, 2021, this important new law became effective. The law has many similarities to the federal Telephone Consumer Protection Act ("TCPA") and has become known as Florida's "Mini-TCPA." You can review this new law by clicking HERE.
Here are a few important protections this law provides:
No solicitation calls are permitted without your prior express written consent. This also applies to text messages, voicemails, and recorded calls;
Even with written consent, no solicitation calls can be made before 8 a.m. or after 8 p.m. in your time zone; 
Even with written consent, the solicitor cannot make more than three calls to you within a 24 hour period; and 
Solicitors are not allowed to conceal their name and number and are not allowed to use technology that displays a different Caller ID than the number actually being called from.
If a solicitor violates this law, you have the right to bring a lawsuit against them and you may be entitled to an injunction against the solicitor ordering them to stop harassing you and you may also be entitled to actual damages or $500 per call, whicever is greater. You also have the right to recover your attorney's fees and costs from the solicitor should you be the prevailing party in the case.
Finally, if you are able to prove that the solicitor committed these violations willfully and knowingly, you may be entitled to triple damages.
I know we are all getting sick and tired of annoying solicitation calls. I am happy that this new law is now on the books and I wanted to be sure to spread the good news. You have rights! Use them!
I hope this information has been helpful. Have a wonderful Sunday!
Until next time,
Ryan C. Torrens, Esq.
Consumer Advocate