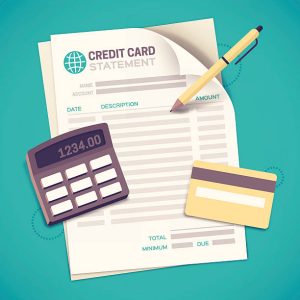 Good Morning!
I hope you had a very nice holiday and hope your new year is off to a great start!
The Fair Credit Billing Act ("FCBA") is a federal law enacted in 1974 to protect consumers from unfair credit card billing practices.
Under the FCBA, you have 60 calendar days to dispute credit card charges that were not authorized or that have the wrong amount or the wrong billing date. The 60 days begins to run from the date your last credit card statement was sent to you. The charge under dispute must be at least $50 to fall under the FCBA.
The charge dispute is initiated directly with your credit card issuer. CLICK HERE for a sample dispute letter issued by the Federal Trade Commission ("FTC").
Once your credit card company receives the dispute letter, they have 30 calendar days to acknowledge receipt of the dispute. They will then begin their investigation, which must be completed within two billing cycles. During this investigation period, your credit card company is prohibited from trying to collect the disputed payment from you or from charging interest or other fees.
Once the investigation is completed, your credit card company will mail its investigation results to you. They are required to include their detailed findings. Upon your request, they also have to provide you with any documentation supporting their findings.
If your credit card company finds that the charge was unjustified, your liability is only $50 and the credit card issuer will usually cover that amount so you have no liability for the illegal charge. Your credit card company must also return any interest and fees that had been collected on the disputed amount prior to you initiating your dispute.
If your credit card company finds that the charge was justified, you have 10 calendar days (from the date you receive the determination) to dispute the finding. While the credit card company has to note your file that you still dispute the charge, keep in mind that, despite your dispute, they they are permitted to proceed with collection and can charge interest on the amount as well. If the disputed payment is not paid timely, late fees can be imposed and the delinquent payment can be reported to the three credit reporting agencies (Equifax, Experian, & TransUnion).
To make sure you address any unauthorized charges promptly, it is always a good practice to read your credit card statement each month. Sometimes the unauthorized charge may be so small, you may not notice it by just reviewing your balance.
I hope this information has been helpful. Have a wonderful Sunday and Happy New Year!
Until next time,
Ryan C. Torrens, Esq.
Consumer litigation attorney