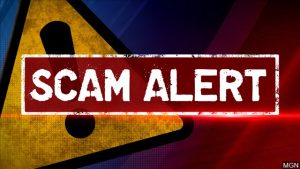 Good Morning!
I hope you are doing well. For today's newsletter, I will focus on Social Security scams and how to protect yourself.
Social Security scams are widespread in our country and these scams target our senior population by trying to intimidate them. Florida is ground zero for these scams due to our large senior population.
Often, the scam artist will call or text and pretend to be the Social Security Administration ("SSA"). The scammer will lie and say that your Social Security was miscalculated and that you need to make payment with a debit or credit card or you will be arrested.
These scammers often go so far as to tell the senior that the sheriff will be showing up momentarily to place them under arrest. Of course, these are all lies but many of our seniors have fallen for these scams and lost a lot of hard-earned money.
Unfortunately, because they often operate out of call centers in foreign countries, these scammers can be very difficult to track down, even for state and federal authorities.
I recently received a very helpful e-mail from the SSA alerting consumers to these scams. CLICK HERE to read all of the information from the SSA.
Among other helpful information, the SSA reminds us if anyone does any of the following, it is a SCAM!
Threatens to suspend your Social Security number, even if they have part or all of your Social Security number; 
Warns of arrest or legal action;
Demands or requests immediate payment; 
Requires payment by gift card, prepaid debit card, internet currency, or by mailing cash; 
Pressures you for personal information; 
Requests secrecy; 
Threatens to seize your bank account; 
Promises to increase your Social Security benefits; or
Tries to gain your trust by providing fake "documentation, false "evidence," or the name of a real government official.
Make sure to NEVER give scammers money or your personal information. Ignore them and report it to the SSA Office of the Inspector General by CLICKING HERE. 
If you ever need any information regarding your Social Security, always contact your Social Security Office directly. You can find your local Social Security Office by CLICKING HERE.
Please help us spread the word about these scams! Please share this e-mail with anyone you believe could be at risk for one of these scams!
I hope this information has been helpful. Have a wonderful day!
Until next time,
Ryan C. Torrens, Esq.
Consumer litigation attorney