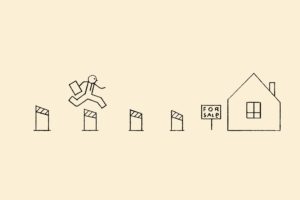 Good Morning! 
I hope this newsletter finds you doing well. For today's newsletter, I will focus on a few important things you should know before you close on your next (or especially, your first) Florida real estate transaction. 
Not Understanding Legal Documents Is Not a Defense
Florida law presumes that you understand legal documents if you sign them. Longstanding legal precedent says that if you do not understand legal documents such as closing documents, you have a responsibility to retain legal counsel who can explain the documents to you. In most instances, arguing that you did not understand what you signed will not be a legal defense to the enforcement of those documents. 
Realtors and Title Companies Are Not Permitted to Provide Legal Advice
If a realtor or title company employee tries to offer legal advice (which would be illegal), do not rely on it. Only an attorney licensed by the Florida Bar is legally authorized to provide legal advice. Remember that realtors and title companies have a monetary incentive in seeing to it that the transaction is closed. 
The realtors will make money from their commissions and the title company will make money from the closing fees (usually called settlement fees) and a percentage of the title insurance premiums. 
If you are not comfortable with how a transaction is going and you are under contract to purchase or sell a home, I would recommend that you retain legal counsel to advise you. 
Not Understanding English Will Not Be a Defense
The fact that you do not understand English will not be a defense to the enforcement of the closing documents, either. Florida legal precedent provides that if you do not understand English, you are legally responsible for having the documents translated.
After having the documents translated, if you still have concerns about the terms or the legal implications, it would be advisable to retain an attorney who is fluent both in English and in your native language. Arguing that you should not be held legally responsible under the closing documents because you did not understand English will not, in most instances, be a defense to the enforcement of those documents. 
Do Not Be Rushed
If you feel that you have not been given an ample amount of time to review your closing documents, request the additional time and explain that you need to finish reviewing the documents. Make sure to do your part, though. Do not delay the review of your documents once you receive them. If you blow a closing deadline because of your delay, you could be sued.
Try Your Best To Take The Emotions Out of It
I understand that buying a home can be very emotional especially when our first-time home buyers find their "dream home." Try your best to focus on the dollars and cents and whether purchasing this home is really a good investment for you and your family. Do not skip over obvious problems with the property or bad loan terms because your emotions are running too high. If you do that, your "dream home" could turn into your worst nightmare.
These are just a few tips for you. I hope it helps. Have a wonderful Sunday! 
Until next time,
Ryan C. Torrens, Esq.
Consumer litigation attorney