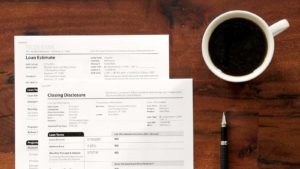 Good Evening:
I hope this newsletter finds you and your family doing well.
If you are buying a home and taking out a loan to do so, you are entitled to a five-page document called a closing disclosure at least three business days before your closing.
The closing disclosure is provided by your lender and is very important because it includes your loan terms, your projected monthly payments, and how much you will pay in fees and costs to get your mortgage (closing costs).
When you receive your closing disclosure, review it carefully to make sure the terms of your mortgage have not changed without your knowledge. You should compare your closing disclosure to your loan estimate received from your lender.
If you do not understand any of the late fees on the CD, you should contact your lender to discuss those fees.
Do not allow yourself to be pressured to sign documents and remember that you always have the right to retain legal counsel to advise you of your rights and to review your loan documents for you.
For many families, purchasing a home is the biggest investment of their lives. Purchasing a home should be an exciting, special moment and you should make sure you are getting what you bargained for. Remember that it can be very costly and stressful to try to unwind a real estate transaction. It is much easier to deal with any issues prior to the closing taking place.
We are proud to announce that earlier this year, we started our own title company, Torrens Title, Inc. This has offered another avenue for us to be of service to our consumers looking to complete a real estate transaction or refinance their existing mortgage.
Our title company can be reached at 813-291-5878.
I will also be focusing some of our upcoming newsletters on how to protect yourself and your family prior to closing and during the closing process. You should always #KnowBeforeYouClose.
I hope you have a wonderful Sunday evening.
Until next time,
Ryan C. Torrens, Esq.
Consumer litigation attorney