Your Options After a Mortgage Forbearance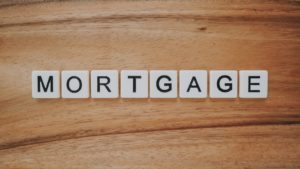 Good Evening!
I hope this newsletter finds you and your family doing well. Today I will lay out the options available to our homeowners when coming off mortgage forbearances. 

Let me start with the current forbearance deadlines. If your mortgage is backed by the U.S. Department of Housing and Urban Development ("HUD"), the Federal Housing Administration ("FHA"), or the Veterans Administration ("VA"), the deadline to request a mortgage forbearance is September 30, 2021.

If your mortgage is backed by Fannie Mae or Freddie Mac, there is currently no deadline for requesting a forbearance. For the Fannie Mae loan lookup tool, CLICK HERE. For the Freddie Mac loan lookup tool, CLICK HERE.

The timing is critical here for another reason as well. The federal government has announced that the federal foreclosure ban is going to expire on July 31, 2021. This means that, starting on August 1, 2021, mortgage companies will be allowed to proceed with foreclosures. 

If you are behind on your mortgage and have been impacted financially by the pandemic, you may want to seriously consider calling your mortgage company and requesting a forbearance. The typical initial forbearance will last 3-6 months. 

It is illegal for the bank to foreclose on your property if you are on an active forbearance.

So you may be wondering "But what do I do when my forbearance is coming to an end?" 

Here are the options: 

Option 1: Repayment Plan
If you can afford to make larger mortgage payments to slowly catch up on the payments you missed, this may be a good option for you. You would pay more on top of your regular mortgage payment each month until you have caught up on your mortgage. Once you have completed your repayment plan, your payments would drop down to what they were before you fell behind on your mortgage. 

Option 2: Deferral or Partial Claim
If you are back on track financially and are able to resume your normal mortgage payments but cannot pay more on top each month, this may be a good option for you. With this option, your lender will put the payments you missed to the end of your loan.

If, however, the amount is so large that your mortgage would not be paid off on schedule, under the terms of your mortgage, then your lender will want to do what is called a partial claim.

A partial claim is where the lender gets that total dollar amount of the payments you missed and records a second mortgage against your property. While you do not have to make monthly payments on the second mortgage (the "partial claim"), do not be fooled by this. If you sell your property one day or refinance, this second mortgage will need to be satisfied.
Option 3: Loan Modification
If you no longer can afford your mortgage payments and need the monthly payment amount lowered, this is probably the option for you. A loan modification is where the terms of your mortgage are modified to try to get your monthly payment down. Often, the lender will reduce your interest rate or even extend the loan term from a 30-year mortgage to a 40-year mortgage.

While modifications can be nice because they reduce your monthly payment, do not forget that it will most likely take you longer to pay off your mortgage, resulting in more interest you will pay to your lender in the long run.

Option 4: Reinstatement
While this may not be a viable option for many families, it can still be an option for some folks, so I want to make sure to include it. A reinstatement is where you pay all of the missed payments plus interest in a lump sum to bring your loan current. This can add up fast but if it is feasible for you, it is an option to seriously consider as you immediately get current on your loan without having to pay more interest in the long-term. Once the mortgage is reinstated, you can resume your normal monthly mortgage payments. 

To exercise any of these options, you would start off by calling your mortgage company and explaining what you are looking to do. If you get the run-around (which often happens when dealing with large mortgage companies), do not hesitate to protect your home by contacting a competent foreclosure defense attorney.
If you are a servicemember, you can get in touch with U.S. Armed Forces Legal Assistance by CLICKING HERE. 

The Consumer Financial Protection Bureau has an excellent web page with a great deal of helpful information on forbearances, which you can review by CLICKING HERE.

I hope this information has been helpful to you. Take care and have a wonderful Sunday evening.

With gratitude,
Ryan C. Torrens, Esq.
Consumer litigation attorney