A Great American Story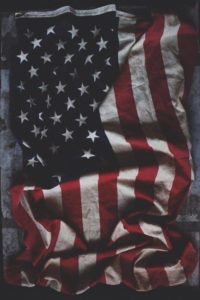 I write this newsletter from Dallas, Texas, where my in-laws live. It's been quite some time since we have been able to see them due to the pandemic, so it is really nice to visit them. They are an example of a great American story and, since today is the Fourth of July, I could not help myself but to write this today.

My in-laws fled Argentina and landed in the United States on the Fourth of July, 1965. My father-in-law had completed medical school in Argentina and had dreams of becoming an orthopedic surgeon, but he knew there were not many opportunities for success for a young doctor in Argentina at that time. 

He found out that President Lyndon Baines Johnson ("LBJ") was calling for more doctors at that time due to the war in Vietnam and he saw his opportunity to come to our country, where he could put his talents and education toward helping others as an orthopedic surgeon.

Arriving on the Fourth of July, they landed in Jacksonville, Florida, and my father-in-law was slated to begin his internship at a hospital named St. Vincent's Hospital. He served there for two years, spent some time working at a hospital in New Mexico, and eventually settled in Dallas, Texas, where they still live today. 

For my in-laws, the Fourth of July is a day of gratitude and appreciation for our country welcoming them with open arms and giving them a chance to live their dreams.

They ended up becoming outstanding members of their community, with my father-in-law helping countless patients as an orthopedic surgeon, including many poor, injured workers without health insurance. My mother-in-law also became active in the community, balancing the responsibilities of raising four children (including my wife, Francesca!) with volunteering with many different organizations to make her community a better place.
If our country had not given these admirable people this opportunity, I would have never met my wife, Francesca. That would be a shame.

Yesterday, we were all at the kitchen table, catching up on life while enjoying our morning coffee, and my mother-in-law was proudly holding a handful of new American flags, eager to put them in her front yard, just as she has done for so many years. That's when I knew I had to write this.
When you ask her where she is from, she will respond by telling you that she is a Texan and that she is from Dallas, Texas. And she won't flinch, either.

Their inspiring story not only makes me so proud of them for their courage but makes me so proud of our country for granting this wonderful family an opportunity to live their dreams. They are grateful every day for that. 

I know that stories like this are shared by millions of people all across this country. My in-laws are living proof of the American dream come true. It came true for them and it is my hope that we can all start working together again instead of tearing each other apart, so the American dream can come true for many generations to come.

Happy Fourth of July to all of you!
With gratitude,
Ryan C. Torrens, Esq.
Consumer litigation attorney