Good Afternoon!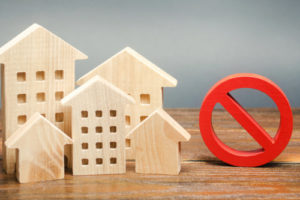 I hope this newsletter finds you and your family doing well. This week, the Biden Administration announced that the ban on foreclosures of federal-backed mortgages is being extended for one more month, granting a final reprieve to many American homeowners.
You can read a fact sheet on the presidential announcement by clicking HERE.
This means that if your mortgage is backed by Fannie Mae, Freddie Mac, the Veterans Administration ("VA"), the Federal Housing Administration ("FHA"), or the U.S. Department of Agriculture ('USDA") and you are in default, your lender cannot initiate foreclosure proceedings until August 1, 2021.
This week, for mortgages backed by Fannie Mae, Freddie Mac, VA, FHA, or USDA, the administration also extended the deadline for homeowners to request a mortgage forbearance to September 30, 2021. For mortgages backed by Freddie Mac or Fannie Mae, there currently is no deadline to request a forbearance.
The Consumer Financial Protection Bureau ("CFPB") has a great deal of helpful information for our homeowners on its website. To read about your forbearance options, CLICK HERE.
Remember that a forbearance is essentially a temporary suspension of your payments, not a forgiveness or waiver of those payments by your lender. Your lender would not be able to foreclose on you, though, if you are on a forbearance. This can be an effective way to protect your family and your home after the foreclosure ban expires as the initial forbearance will typically last for 3 to 6 months. There are different repayment options available when coming off a forbearance plan. This can be tricky and we will dedicate our next newsletter to this subject.
Need to figure out if your mortgage is federal backed? If your mortgage is backed by VA, FHA, or USDA, your mortgage will typically say so on its face. If your mortgage is not backed by any of these governmental entities and you believe your mortgage may be backed by Fannie Mae or Freddie Mac but you're not sure which one, you can look up your loan on Fannie Mae's loan lookup tool by CLICKING HERE and you can try out Freddie Mac's loan lookup tool by CLICKING HERE. These free online tools will tell you if your loan is backed by Fannie or Freddie. You can also call your mortgage servicer and ask if your mortgage is government-backed.
Have a safe, restful Sunday!
Best Regards,
Ryan C. Torrens
Consumer litigation attorney
The purpose of this free newsletter will always be to provide helpful information to you and your family regarding your rights under our consumer laws.
Disclaimer: The information provided in this email does not, and is not intended to, constitute legal advice. Ryan Torrens is only licensed to practice law in the State of Florida. Instead, all information, content, and materials available in this email is for general informational purposes only.