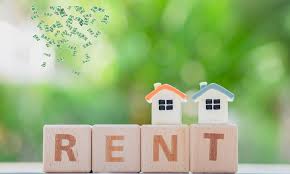 Good Morning!
I hope this newsletter finds you and your family doing well. Happy Father's Day to all the Dads out there!
Today I want to let you know where you can apply for federal rent assistance. This is a critically important time for Florida renters for a few reasons. First, the National Low Income Housing Coalition is estimating that 600,000 Floridians are currently behind on rent. Second, the federal eviction ban is set to expire at the end of this month, meaning landlords will be able to move forward with evictions in most counties. Third, the Congress and the Biden Administration have approved massive rent assistance through the Emergency Rental Assistance Program, with $871 million allocated for Florida tenants.
Where To Go For Rent Assistance
In Florida, the rental assistance is going to be distributed through the Department of Children and Families. An online application is available at www.ourflorida.com. If the online application is not a good option for you, you may apply by phone by calling 833-493-0594. You may be eligible for rent assistance if you meet the following criteria:
Rent your home, apartment, or other residential dwelling in Florida.
Earn an income at or below 80% of the area's median income (AMI).
Have qualified for unemployment, experienced a loss of income, incurred significant costs or faced financial hardships due to the COVID-19 Public Health Emergency.
Are at risk of losing your home, experiencing housing instability or are living in unsafe or unhealthy conditions.
Fannie Mae has a useful online tool to find out what your area's median income is. to try it out.
Both the landlord and the tenant can apply. The landlord can only accept the assistance if they agree to accept the funds in full satisfaction of any claims against you. If the landlord will not agree to that, they cannot get the assistance and it will be sent directly to the tenant. The program will provide payment assistance for up to 12 months past due rent starting from March 13, 2020, and later. The maximum allowable assistance for one household through the duration of the program is $15,000.00.
The purpose of this free newsletter will always be to provide helpful information to you and your family regarding your rights under our consumer laws.
Have a safe, restful Father's Day!
Best Regards,
Ryan C. Torrens
Consumer litigation attorney
Disclaimer: The information provided in this email does not, and is not intended to, constitute legal advice. Ryan Torrens is only licensed to practice law in the State of Florida. Instead, all information, content, and materials available in this email is for general informational purposes only.