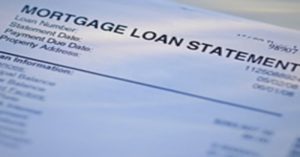 Good Morning!
Under the federal Truth-in-Lending Act, you have the right to a mortgage payoff statement from your mortgage servicer within seven business days from the date you request it.
If your mortgage servicer fails to comply, you can sue for damages (remember interest is added on each day – called the per diem) as well as recover your attorney's fees and costs.
If you need a mortgage payoff statement, I would do the following:
Call your mortgage servicer and let them know you need to submit a written payoff statement request. Ask the representative for the designated address and fax number for these requests. Many servicers have a designated address and fax number for payoff statement requests. If you do not send it to the right address, your payoff request can be deemed invalid;
Mail, via certified mail, a written request for payoff statement to the designated address for payoff statements and send a copy by fax as well. Then mark your calendar for 7 business days after the date the servicer receives your request;
If your mortgage servicer fails to provide your mortgage payoff statement within seven business days, as required by federal law, you can follow up with your mortgage servicer or you can contact a qualified consumer attorney to consider bringing suit against your mortgage servicer. The attorney directory of the National Association of Consumer Advocates ("NACA") can be found by CLICKING HERE Remember that most attorneys who handle these cases do so on a contingency-fee basis, meaning that the mortgage servicer pays for your attorney's fees and costs and you do not have to come out of pocket for these expenses.
The purpose of this free newsletter will always be to provide helpful information to you and your family regarding your rights under our consumer laws.
Have a safe, restful Sunday!
Best Regards,
Ryan C. Torrens
Consumer litigation attorney
Disclaimer: The information provided in this email does not, and is not intended to, constitute legal advice. Ryan Torrens is only licensed to practice law in the State of Florida. Instead, all information, content, and materials available in this email is for general informational purposes only.