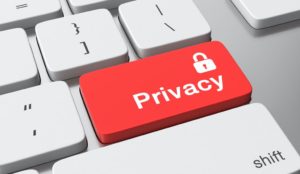 Good Afternoon!
I hope this newsletter finds you and your family doing well. Today I'd like to discuss how many debt collectors are illegally disclosing your private information to others. I will then discuss what you can do to protect the integrity of your private, confidential information held by debt collectors.
First things first. Two key laws regulate the conduct of debt collectors: the Fair Debt Collection Practices Act ("FDCPA") and the Florida Consumer Collection Practices Act ("FCCPA").
The FDCPA is a federal law and only applies to debt collectors, not your original lender. The FCCPA essentially serves as a Florida state companion law to the federal FDCPA. Do not underestimate the power of the FCCPA, however, as it applies to any person or company attempting to collect a debt, even your original lender.
Both of these laws make it illegal for a debt collector to disclose your personal information to third parties in connection with the collection of any consumer debt. When a debt collector violates these laws, you can be entitled to statutory damages and recovery of attorney's fees and costs. Most lawyers who accept these cases take them on a contingency-fee basis so you do not actually incur any out-of-pocket costs or attorney's fees.
A seminal opinion was released on April 21, 2021 by the U.S. Court of Appeals for the Eleventh Circuit. This case, Hunstein v. Preferred Collection and Management Services, Inc., confirms yet again that it is a violation of federal law for a debt collector to disclose your personal information to a third-party without your consent. In Mr. Hunstein's case, a debt collector disclosed his personal information regarding an alleged medical debt to a mailing vendor the debt collector used to mail collection letters. This was done without Mr. Hunstein's consent. In Hunstein, the Eleventh Circuit confirmed that Mr. Hunstein brought a proper lawsuit for a violation of the FDCPA for this illegal conduct of the debt collector.
If you have any debts that are currently being pursued by a debt collector, make sure that you never authorize (verbally or in writing) the debt collector to disclose your personal information to third parties. Consent is a defense for the debt collector, so if you provide consent then the collector will be allowed to provide your personal information to other companies.
If you learn that a debt collector has provided your personal information to a third-party without your consent, you may very well have a case against the collector. Sometimes collectors even include a waiver of the alleged debt as a part of a settlement, so never hesitate to exercise your legal rights when a debt collector has illegally disclosed your private information to others.
The purpose of this free newsletter will always be to provide helpful information to you and your family regarding your rights under our consumer laws. I hope today's newsletter has accomplished that objective.
Have a safe, restful Sunday!
Best Regards,
Ryan C. Torrens
Consumer litigation attorney
Disclaimer: The information provided in this email does not, and is not intended to, constitute legal advice. Ryan Torrens is only licensed to practice law in the State of Florida. Instead, all information, content, and materials available in this email is for general informational purposes only.