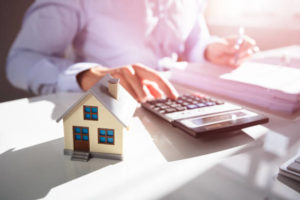 Good Morning!
I hope this newsletter finds you and your family doing well. Today I'd like to focus on your right to a copy of any appraisal completed before you purchase a home.
To state the obvious, Florida's real estate market is hot right now. Despite the excitement a strong market can generate, you should always protect yourself before entering into a real estate transaction.
Perhaps most importantly, you will want to make sure that the asset you are buying (your new home) is actually worth what you are paying for it. This is why an appraisal is so important.
Of course, mortgage lenders want an appraisal done to make sure their collateral (the home) holds sufficient value to make sure they can recover their investment if the borrower defaults and the lender has to foreclose.
The Equal Credit Opportunity Act ("ECOA") requires your mortgage lender to provide you with a copy of any appraisal or other valuation completed in connection with any first mortgage. A copy of the appraisal or valuation must be provided to you at least 3 days prior to closing.
Make sure you have your opportunity to review the appraisal before purchasing your home. It's your right. You can review this portion of the ECOA by CLICKING HERE.
The purpose of this free newsletter will always be to provide helpful information to you and your family regarding your rights under our consumer laws.
Have a great Monday!
Best Regards,
Ryan C. Torrens
Consumer litigation attorney
Disclaimer: The information provided in this email does not, and is not intended to, constitute legal advice. Ryan Torrens is only licensed to practice law in the State of Florida. Instead, all information, content, and materials available in this email is for general informational purposes only.