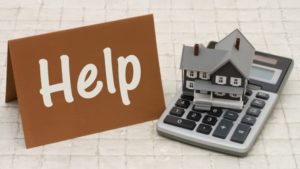 Good Morning
I hope this newsletter finds you and your family doing well. Today I'd like to make sure everyone knows about the Homeowner Assistance Fund and its benefits.
The recently enacted American Rescue Plan Act provides up to $9.961 billion in housing relief for our country's most vulnerable homeowners, including $676 million for the State of Florida. According to the Fund's website, the funds may be used for mortgage payments, homeowner's insurance, utility payments, and other housing-related expenses.
The funds are to be disbursed to our struggling homeowners by the states. This process has been painfully slow and this is especially worrisome since the foreclosure moratorium is scheduled to lapse at the end of this month.
To qualify for assistance, a homeowner will need to state in writing that they have suffered a financial hardship since January 21, 2020 and have an income less than 150% of the area's median household income. The problem: applications are not even available yet.
In Florida, the program will be administered by the Department of Economic Opportunity. CLICK HERE to sign up for e-mail updates so you will know when progress has been made and the application is available for submission. CLICK HERE to read a fact sheet about the housing assistance options that will be made available through the Homeowner Assistance Fund.
The purpose of this free newsletter will always be to provide helpful information to you and your family regarding your rights under our consumer laws.
Have a safe, restful Sunday!
Best Regards,
Ryan C. Torrens
Consumer litigation attorney
Disclaimer: The information provided in this email does not, and is not intended to, constitute legal advice. Ryan Torrens is only licensed to practice law in the State of Florida. Instead, all information, content, and materials available in this email is for general informational purposes only.