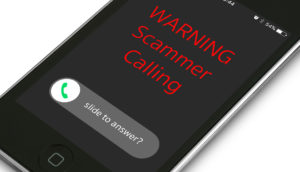 From Ryan Torrens, Torrens Law Group, PA
Ryan Torrens, a consumer litigation attorney with Torrens Law Group, received a call from a client notifying him that a scam artist had called and told him that he had fallen behind on his mortgage payments. Fortunately, the client was savvy enough to realize that something wasn't right as he knew he was current on his mortgage payments.
The client then called his mortgage company to only have the representative confirm that he was indeed current on his mortgage payments.
Torrens has learned of scam artists pretending to be the Social Security Administration or the IRS, but this was the first time he had heard of a scammer pretending to be the mortgage company. These desperate scammers are always trying to find new ways to trick consumers. The senior population can be particularly vulnerable to these types of scams.
Read more click here