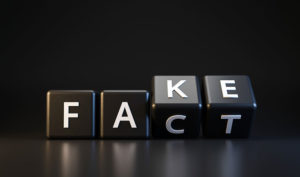 Good Morning!
I hope you and your family are doing as well as possible during these challenging times. For this week's newsletter, I'd like to address Governor Ron DeSantis's limited moratorium on foreclosures and evictions and to provide some helpful suggestions if this new, limited moratorium impacts you and your family.
Previously, evictions and foreclosures in Florida were halted under the governor's order. The moratorium was set to expire yesterday,
August 1, but on Wednesday, July 29, the governor amended the executive order to extend it to September 1, 2020
.
Right away, the news agencies in Florida reported that the governor had "extended the moratorium." However, many of those news agencies failed to report the new limitations on the moratorium. Let me explain and then I will provide a few useful suggestions for our homeowners and renters who are at risk due to the governor's actions.
On Wednesday, the governor amended the existing executive order, so it now reads:
A. I hereby suspend and toll any statute providing for final action at the conclusion of a mortgage proceeding under Florida law
solely when the proceeding arises from non-payment of mortgage by a single-family mortgagor affected by the COVID-19
emergency." (Emphasis Added)
"B. For purposes of this section, adversely affected by the COVID-19 emergency means loss of employment, diminished wages or business income, or other monetary loss realized during the Florida State of Emergency directly impacting the ability of a single-family mortgagor to make mortgage payments."
The executive order has nearly identical language for renters and evictions. So what does this really mean? I can tell you that this amended language gives banks, landlords, and their lawyers a green light to move forward with foreclosures and evictions where the alleged default pre-dates the COVID-19 pandemic. For example, I have a 2018 residential foreclosure case in Charlotte County where I am representing the homeowners. The trial had been cancelled due to the previous executive order signed by Gov. DeSantis. On Friday, we received an order setting the case for trial at the end of August because the Court concluded that the case is not covered under the amended executive order.
If you only fell behind on your mortgage or rent during the COVID-19 pandemic, it looks like this amended executive order still protects you. However, our homeowners and renters who fell behind before the COVID-19 pandemic hit are now at risk of foreclosure and eviction, respectively.
How about our homeowners who fell behind before COVID-19 hit but worked out a loan modification with the bank, only to see it fall apart because they lost their job due to COVID-19? I would argue they would remain protected under this amended executive order, but surely the lawyers for the banks would argue otherwise.
So what should you do if you find out your foreclosure or eviction case is going forward but you have been financially impacted by COVID-19? Here's a few suggestions:
You may want to consider filing a "Motion to Continue"
the hearing and an attached affidavit explaining how you have been financially impacted by COVID-19. This motion would need to be filed with the Clerk of Court and a copy mailed to the attorney for the bank, mortgage company, or landlord. The motion would then need to be scheduled for a hearing unless the judge decides to rule on the motion without a hearing.
You may also want to consider filing a Motion for Mediation a
nd ask the judge to order you and the bank (or landlord) to mediation (of course, a virtual or telephonic mediation) so you have a good opportunity to discuss all of your options with your lender or landlord and its lawyer. A mediation is a voluntary settlement meeting where the parties get together, along with an impartial mediator, to try to reach a settlement and resolve the case. If it is a foreclosure case, you may have options for a loan modification or options to get more time in the property, a waiver of the debt, and cash relocation assistance. If it is an eviction case, you may be able to work out a repayment plan with the landlord or another workable solution.
If you end up having to argue a motion like this in Court, even if it's on the telephone or video,
I would suggest booking a court reporter
, especially if you do not have an attorney. It sometimes helps to keep the judge fair and honest as they know they are on the record and a transcript can be produced. You can be a sitting duck if you are there without a lawyer and without a court reporter to take down a record of what's been said. You can simply do an internet search for local court reporter services and you will be able to find one easily. Just give them a call and provide the details for your hearing.
As I've said many times before, I do not believe this to be the appropriate forum for policy discussion and/or arguments as it detracts from the central point of this newsletter: to provide helpful, free information to our consumers on an ongoing, regular basis. I know we have readers of this newsletter of all political persuasions and I am very proud of that.
I have been thinking of new ways we may be able to help get this important information out to the public. In this connection, starting this Wednesday, August 5, 2020 at 8:00 p.m., I will be starting a weekly F
acebook Live event called "Ask Ryan,"
where I will discuss issues important to Florida's consumers. The topic for this Wednesday's discussion will be "Gov. DeSantis Gives Green Light For Foreclosures and Evictions: What You Need To Know." During the first half of the session, I will give a presentation on what you need to know and then, for the second half, I'll open it up for questions.
I hope you can join us. I think we should all be considering how we can be part of the solution and hopefully these Facebook Live events will be helpful to our fellow Floridians who are in need of this information about their consumer rights.
Thank you for taking the time to read our newsletter. If you would like to subscribe to our weekly newsletter, please click
HERE
and you can sign up. I hope you have restful, safe Sunday.
Consumer Litigation Attorney
Disclaimer: The information provided in this email does not, and is not intended to, constitute legal advice. Ryan Torrens is only licensed to practice law in the State of Florida. Instead, all information, content, and materials available in this email is for general informational purposes only.