Real Estate LITIGATION
When you need a fighter to go to court and defend your real estate, you can count on us. 

Real Estate transactions
 Need an experienced real estate attorney to represent you in your real estate transaction? We are here to help. 
Hear it straight from our clients. Read just a few of our client testimonials below.
"It is really difficult to find enough adjectives to describe Ryan Torrens and his assistant. I had what I would refer to as a complex foreclosure to face, being that the county was determined to get their home back. The very first time I spoke with Mr Torrens he made me feel like I had a fighting chance of saving my home, with making no promises or giving me false hope. My case presented several obstacles to say the least, but it did not deter him. Instead he fought harder! I was scared to the point that I started packing things. This is where his assistant played such a vital part by answering my questions and walking me thru all the different scenarios. She made things so simple even I understood. Without writing a book about her she truly was my saving grace throughout all of this! Ryan Torrens is brilliant. He never backs down and he never gives up. He is honest and extremely competent. I wish that his firm could handle any and all matters that one would need legal representation for. If Mr Torrens were to charge a million dollars, somehow, someway I would still want him to represent me!"
Cheryl Schmid
"I received a loan modification based on Ryan's efforts! I highly recommend Ryan as a foreclosure attorney!"
Michael
Home Owner
"I was impressed with Mr. Torrens' knowledge and confidence, but most important, he is very effective and was successful in getting me the result I wanted in a very short period of time."
Robert
"Mr. Torrens took our case even though our home had just been sold at auction. We had complied with banks requests and paid the money needed to reinstate our mortgage. We paid at the last minute ( 15 minutes before auction ), the bank accepted our payment. Due to time constraints the house was sold anyway. Mr. Torrens reversed the entire situation through his filings of motions and speaking with the bank's attorney. The winning bidder's attorney, the bank's attorney, myself and Mr. Torrens were at the hearing. Mr. Torrens was well prepared for his opening statement which the bank's attorney totally agreed with. The judgement came back in our favor! The judge gave limited time to the Bidders attorney. Mr. Torrens saved our home for us, and he would do anything is his power to save yours. He knows foreclosure law inside and out, is well prepared, is confident and personable. The one attorney you should call!"
Cathleen
"I can not recommend Ryan enough. His firm assisted us with a foreclosure. My husband lost his job a few years back and we lost our home in a HOA foreclosure. It took around 5 years for us to get back on our feet, that is when we hired Ryan. The bank had not foreclosed yet. It took around a year and a half, but with persistence and working with the bank. We are back in our home. The home we had built and that our children had grown up in. We are so elated over this, Ryan and his firm are fantastic. They are professional and honest they kept us up to date on everything . He guided us through this whole process, and words can not give enough gratitude. I wish for anyone who needs assistance to look to Ryan , for he has your best interest at heart."
Alisa Williams
"Worked with Ryan and his team for over 6 years! They were very patient, professional, and understanding. They knew what they were doing and made us feel at ease. They knew the foreclosure laws and had an answer for the banks at every turn. Felt good to have Ryan's team on our side and in the end, we were able to keep our home through a fair modification."
David
"Ryan represented us on a home foreclosure for about five years against one the biggest bank. We always found him to be honest, well informed, aggressive and seemed to always to do the right thing and got the right results. We don't know what is track records looks like, but he did the right thing for us, for the right price. We do recommend Ryan to people in need. Thank you Ryan,"
Mr. and Mrs. Randall F. Lepore
"Ryan Torrens is a very educated attorney, my family and I were in a foreclosure with our home for about 10 years. We found him after doing some research online, we met with him and he was hired right away. He helped us understand the laws, explained throughly every step we needed to take. After quite some time, he won the case for us. Something that we never thought was possible but he knows what he's doing. I would recommend him to anyone and everyone."
Faye
"I hired Mr. Ryan Torrens to represent me against Bank of America in a foreclosure case for a property I own in Tampa Florida. After speaking with Ryan and explaining my case, I retained his services to help me save my home. Ryan took the time to listen to every detail that was extremely important in my specific case. Ryan was not afraid or intimidated by the opposing council representing a billion dollar bank. He is well versed in his area of expertise and is not afraid to litigate. Ryan was always available via phone or e-mail. Ryan always maintained an open line of communication and would respond to my requests within a twenty-four hour time frame. Ryan continues to work hard and provide amazing results against impossible odds. I will continue to retain Ryan's services for all of my Florida real estate needs. If anyone needs representation in the state of Florida, please consult Mr. Ryan Torrens for his expertise."
Justin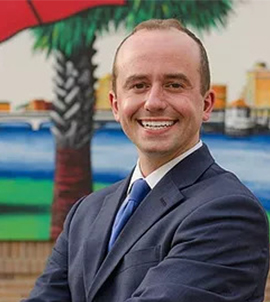 Ryan Torrens
Owner / Partner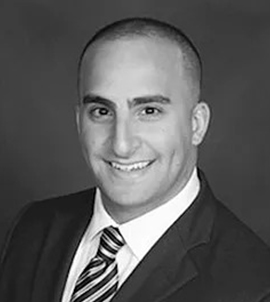 At Torrens Law Group, P.A., we aggressively fight court battles against some of the largest banks and corporations in this country. A passionate consumer advocate, Ryan Torrens believes we are all entitled to due process under the law, no matter how much money you might have. The big banks always have tons of high-powered lawyers and we believe you have the right to the best attorneys too.
At our law firm, we provide highly effective legal representation at affordable rates. When the bank is trying to take your home, you need an aggressive advocate in your corner. We are prepared to be that advocate.
Give us a call today at (813) 260-4883 to schedule a free consultation.
Our Service Areas
Servicing all of Florida Including
Need an Attorney? Get a free consultation
No matter your legal need, our staff can help. You'll receive legal expertise that's professional and personal. Call us at (813) 260-4883 or contact us today to schedule your free consultation.